Products
If you want the best results you have to combine two things, professionally trained technicians with world leading products.
Stockist of:
Dermalogica
When Dermalogica meets skin, skin health is redefined. Dermalogica is the number one choice of skin care professionals and consumers worldwide. Why? Because for over 25 years, Dermalogica has been dedicated to delivering skin health results through education, innovation, and professional recommendation, not through advertising, frilly packaging, promises of miracle cures, or overblown hype.
Dermalogica Clear Start
Clear Start was created by the skin health experts at Dermalogica, the brand that's been changing the face of skin care for more than 25 years.  It became clear that no one was addressing the needs of teens – not only with products that get results, but also with the education they need. The result is Clear Start, a system of eight dual-action, fun, fresh, skin-healthy products that feel  and smell great without being full of stuff that's bad for skin – such as artificial fragrances, colors, mineral oil, and S.D. alcohol. 
Youngblood Mineral Cosmetics
100% pure and natural mineral makeup that is ideal for all skin tones and conditions that provides a weightless, soft, healthy glow to the skin. Buildable coverage that lasts all day without touch ups and is water resistant.
Youngblood is perfect for all ages and skin types - even for women with sensitive or problem skin. And Youngblood offers a comprehensive set of the most realistic, natural-looking shades, for women all around the world.
Baby Foot
Baby Foot is a quick simple treatment for the cracked dry soles of your feet. It removes dead and damaged skin from your feet without hash chemicals or paddles, leaving them as smooth as a babies foot.
In 3 easy steps dead skin peels away, your feet are transformed from cracked and dry to clean, healthy feet. 
TONIK
Tonik products are pure but powerful! An Australian brand dedicated to nourishing you from the inside out. The range of convinient sized capsules consists of coconut oil, apple cider vinegar, turmeric and hemp seed oil. All containing numerous benifits for the skin.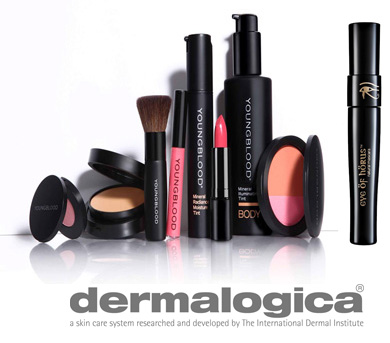 Eye of Horus
Suffering from sensitive eyes and fine, brittle lashes the girls behind our brand researched how the ancient Egyptians used natural waxes and oils in their iconic eye products. We used the ancient formula as a basis for our eye makeup range to provide products that are long lasting, non irritating, nourishing and great for sensitive eyes, avoiding the use of nasty chemicals.
Skin Juice
Australian owned and squeezed super food skin care! Three essential requirements, safety, purity and effectiveness when creating their innovative formulations. Natural and organic ingredients are selected for their nutrient value + clinically proven natural cosmeceuticals are added to supercharge their formulations. 
This enables them to be powerful and effective, targeting specific skin concerns and positively charging the skin.    (stock body products only)
SOWKH
Surrender your mind, body and soul to a divine and soulful relaxation. These bath bombs are
Natural + Botanical + Therapeutic + Herbal + Handcrafted 
Jump in the bath today $12.95
Sunescape
Born in Bondi and made in Australia this sunless tanning range is known for delivering natural looking colour along with its siginature tropical scent.